StarLuxe Branding LLC
A luxury branding and marketing company that caters to the jewelry industry. Using tools which identify a brand's uniqueness, focusing on the luxury story, and underscoring the brand's integrity, the team works to ensure market readiness.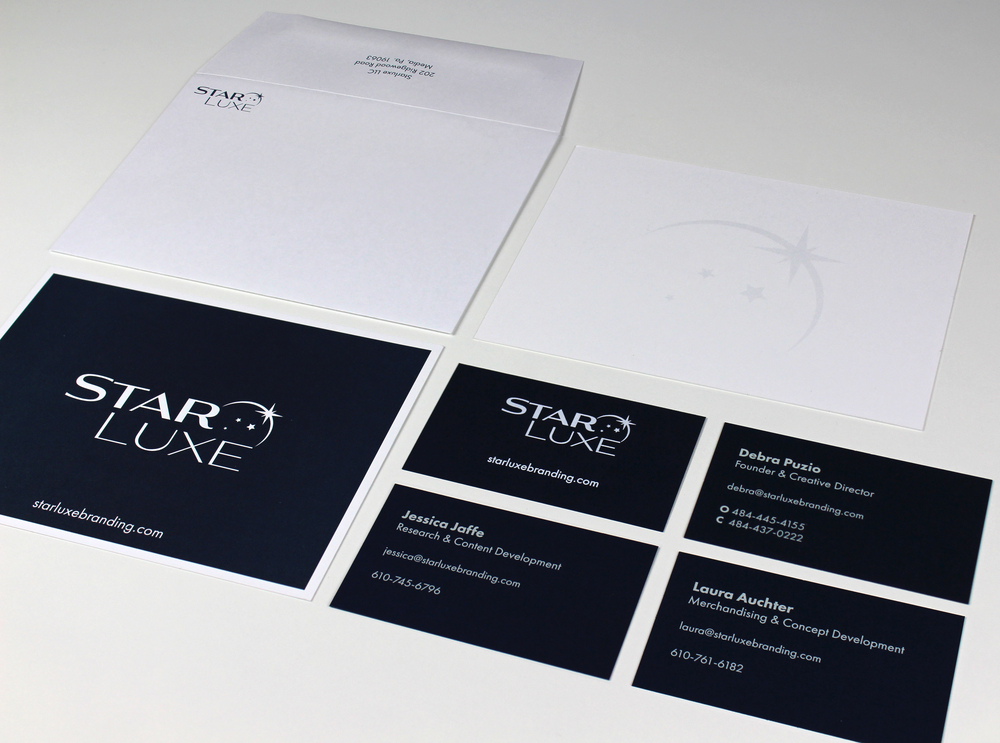 Graphic & Print Design, Online Presence Creation
Working with the StarLuxe team, key branding elements were worked into realization. Our efforts manifested in the creation of a new logo, website, and print materials which included custom business cards, envelopes, and stationary.